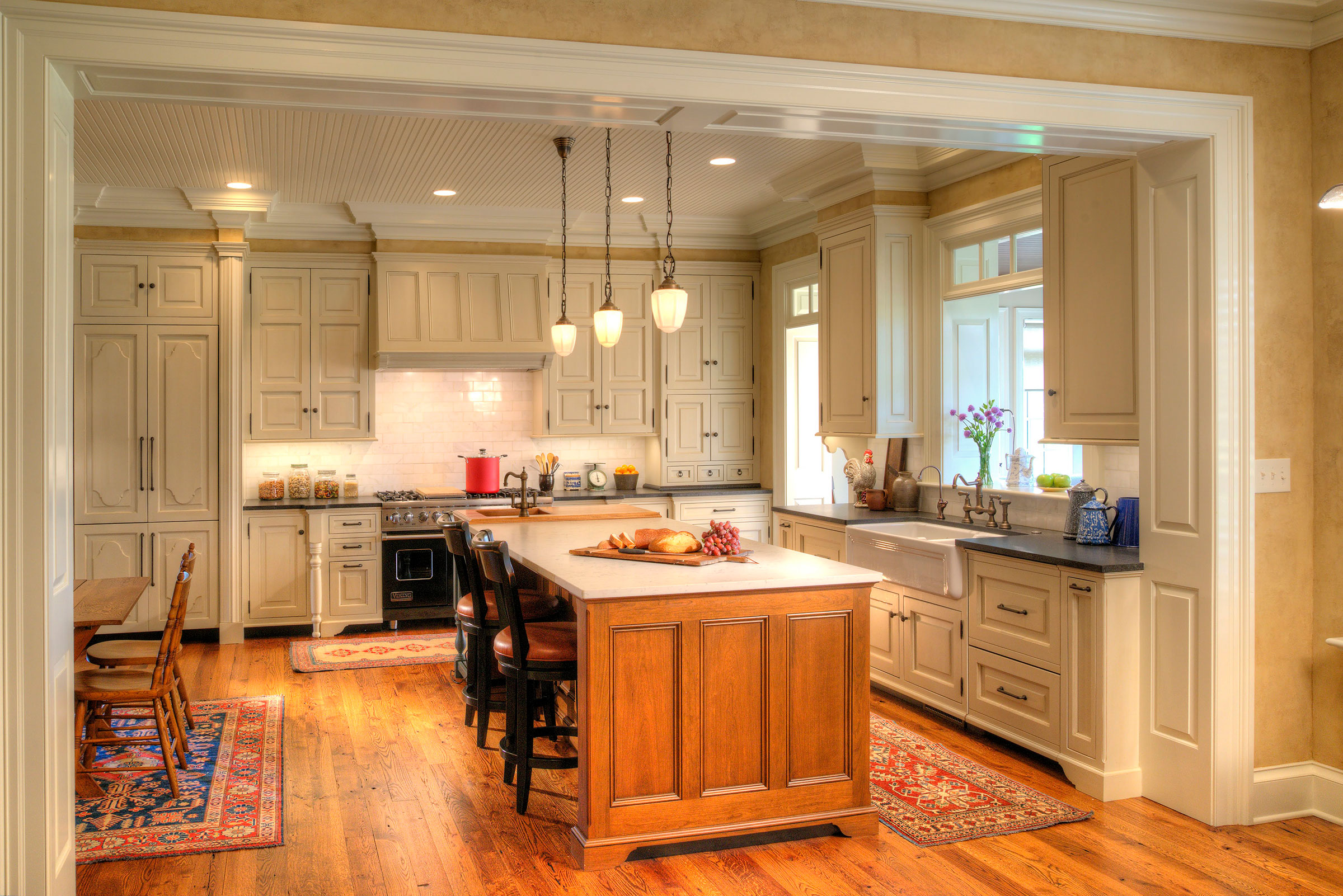 New Home Design
Designing a modern farmhouse
The Challenge
Combining old and new
My client was building a new home and wanted to preserve the feeling of their previous home, a 150-year old farmhouse. In order to infuse this new space with historic charm, we researched period-specific architectural details including dormer window styles, fireplaces, mortar application in stone, pattern motifs for wallpaper and fabrics to make the space feel authentic and inviting.
The Result
A brand-new classic
During construction, we collaborated closely with the architect and builder and sourced refurbished hardware from all over the country, spec'd cabinetry that was period-appropriate and used reclaimed wood to create the feel of a century-old farmhouse, all the while incorporating new-home amenities and functionality.
The result is a brand-new space that feels like a generational homestead.
Your full-service design partner.
Our gifted designers and craftspeople bring a wealth of knowledge, experience and creativity to every project.